First patent filings when some inventors live in Spain
How to deal with a first patent filing when inventors who live in Spain are involved?
This has been a common question and we are always glad to guide our colleagues and share our knowledge and experience, so that they can give the best advice for their clients.
Article 115 of Spanish Patent Law 24/2015, referred to applications in foreign countries, sets that in the case of inventions made in Spain and where no priority  of a previous patent filing in Spain is claimed, a patent may not be applied for in any foreign country until a period of  1 month has elapsed from its filing date, "unless it had been done with the express authorization of the Spanish Patent and Trademark Office".
The above mentioned authorization is also known as a foreign filing license.
But, what is an invention "made in Spain"?
Article 115.3 indicates that if the applicant's registered address, business address or customary residence is in Spain, the invention shall be presumed to have been made in Spain, in the absence of evidence to the contrary.
The same applies in practice to inventions made by inventors who live in Spain.
In this sense, the Patent Law establishes that this authorization may not be granted for those inventions that are of interest for national defense, unless the Ministry of Defense gives a special authorization.
What happens if we are sure that the invention is not of interest for national defense?
Unfortunately, even if due to the nature of the invention we can be quite sure that it could never be of interest for national defense in Spain, we must comply with Article 115.
If you wonder, as most of our foreign colleagues do, if there is a list of technical fields or certain patent classifications of interest to the national defense in Spain, we are sorry to inform you that there is no such a list. It does not matter if you are claiming a computer implemented invention, a domestic tool or a package, the authorization must be obtained if you want to file the first patent application outside of Spain.
How to get the authorization
To obtain the authorization, the applicant must provide a copy of the patent application as the applicant intends to file it in the foreign country/state along with the description, claims and drawings and, and a Spanish translation of the said documentation.
There is no need to inform the Spanish Patent and Trademark Office (SPTO) about the inventors' data or the country/state wherein the first patent application is intended to be filed.
The SPTO will authorize, in the maximum term of 1 month, the filing of a first application abroad when it considers that the invention is not of interest to national defense. In practice, we can say that obtaining the authorization usually takes one week or even less, according to our latest petitions.
Is there any other option to file a first patent application outside of Spain without a previous authorization?
It is worth noting that the first application does not have to be a Spanish patent application. A European or a PCT patent application filed through the Spanish Patent and Trademark Office (SPTO) would work.
Let us imagine that a European patent application is then filed. If the patent application is drafted, for instance, in English, the European patent application may be filed in English before the SPTO, provided that a translation of the abstract in Spanish is also filed.
Within a short time after the filing, the SPTO will inform you that the European application has been transferred to the EPO, and that means that it has passed the "national security examination".
We hope that the information above has provided you some guidance in those specific cases, but do not hesitate to contact our team at SUGRAÑES IP for any additional questions you may have. We will be glad to assist you in the petition of an authorization or in the filing of a Spanish, a European or a PCT patent application before the SPTO.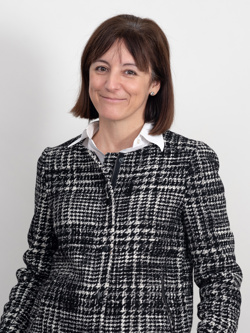 Agueda Bondia
Industrial Engineer.
Spanish Patent and Trademark Attorney.
European Patent Attorney (EPO).
European Union Trademark and Designs Attorney.
Senior Associate.