TRADEMARK REGISTRATION FOR VIRTUAL GOODS AND NFTS
Trademark filings to identify virtual goods and non-fungible tokens (NFTs) are increasing. Trademark Offices, especially the European Union Intellectual Property Office (EUIPO), have been addressing this issue in order to assess and clarify what classes these products should be classified in. The EUIPO has recently issued an official communication clarifying their position on this issue:
In particular, the EUIPO has clarified that virtual goods belong to class 9, because they consist of "digital content" or "digital images". In addition, the goods description must be sufficiently clear and precise, and the Office is not accepting, for example, the term "virtual goods". It is therefore recommended to specify in more detail the product to which these virtual images or files refer. For example, "downloadable virtual products, in particular virtual clothing".

On the other hand, the EUIPO has clarified that Non-Fungible Tokens (NFTs) are understood as the unique digital certificates, registered on the blockchain, that authenticate virtual products but that they are different from the products themselves. The term "non-fungible tokens" is therefore not acceptable on its own because it lacks clarity and precision, and must always be specified detailing the virtual products authenticated with this technology.
In June 2022, the 12th edition of the Nice Classification, which will enter into force on 1 January 2023, has been published in advanced, and it already shows "downloadable digital files authenticated by non-fungible tokens" in class 9.
 
As for services related to this type of goods, they will have to be classified in accordance with the general rules for the classification of services.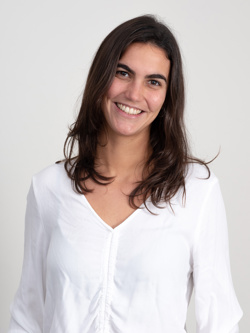 Claudia Sotomayor