Requirement to designate an address for service at the UK IP Office
We announce an important note for the owners of "comparable" trademarks or designs in the UK, that is the so-called cloned rights derived from EU trademarks and Registered Community Designs already granted by 31 December 2020, and that were automatically created after Brexit.
So far it was not required to designate a UK address for service, and comparable rights retained as representatives those on record at the EUIPO (European Union Intellectual Property Office). However, from 1 January 2024 we will encounter a change of practice of the UK Intellectual Property Office (UKIPO).
Whenever new actions are brought against one of these comparable rights in the UK, the UKIPO (UK Intellectual Property Office) will notify the right holder that an address for service in the UK must be provided within 1 month before the action can be formally served. If this requirement is not met, the action will proceed without their defense and may be upheld (for instance, oppositions, cancellation actions, etc.).
Since the address appointment requirement will be sent by post to the holder's address, or to their representative domiciled outside the UK, there is a high risk that such requirement is not complied with within the time limit, either because the notice does not reach the holder in time or because its urgency is overlooked, and the one-month deadline becomes insufficient.
The same one-month period shall also apply to International Registrations (IR) designating the United Kingdom, whether created post-Brexit (cloned from IR designating the EU) or IR designating the United Kingdom directly.
For instance, if a competitor files a cancellation action against a comparable UK trademark that its holder has an interest in defending but no UK address is available, it is likely that the UK address requirement is not met in time and the proceedings continue without the holder's defense, which may result in the action being upheld. The same could occur if a third-party files an opposition against the protection in the UK of an International Registration.
In view of this scenario, Sugrañes recommends reviewing in detail the portfolio of comparable Trademarks and Designs in the UK, as well as the designations of International Registrations held in the UK, and ascertain whether appointing a UK representative and address is advisable in order to ensure that any attack against these rights does not go unnoticed and is diligently handled.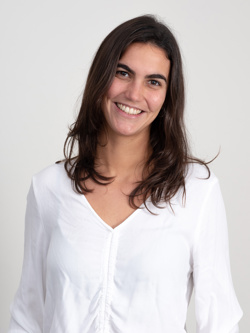 Claudia Sotomayor
Lawyer. Senior associate.